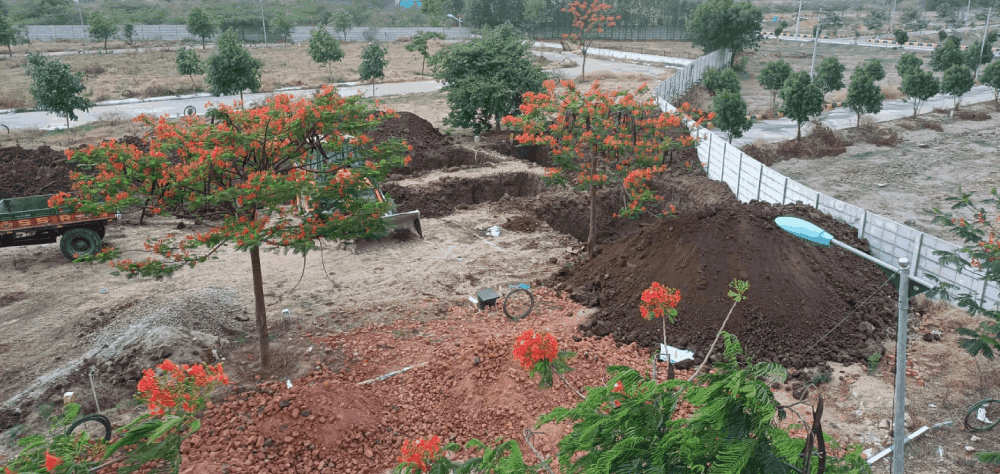 Sustainable construction or 'green construction' is the newest way to responsibly constructbuildings. Green construction involves the responsible utilization of resources and environment-friendly methods of construction. Sustainable building construction can ensure that your home has a longer life. More importantly, it does not damage the earth further.

If you are thinking about investing in constructing your home, consider sustainable building without harming the environment. Construction companies in Hyderabad, like Wehouse - Home Construction (formerly known as Hocomoco),offer sustainable construction options. An expert panel of engineers, architects, and technicians can develop a full-proof environment-friendly strategy for your home construction.

Following are the seven most viable techniques you can adopt for sustainable construction.

Technologically Advanced Construction

The best place to start is at the basics. We have all been taught to use less paper to save trees. While constructing your home, it is always better to adopt technological assistance during the process. Energy-efficient technology can reduce the consumption of natural resources. Commercial construction contractors can store data as soft copies and resort to the Internet of Things or IOT to micromanage worksites.

IOT sensors have a lot of use in the construction business. Once you program them likewise, theycan adjust lighting and ventilation parameters according to optimal levels. Automation can not only save time but also the environment!

Waste Management on Worksites

Managing the waste produced on construction sites is of utmost importance. It is always advisableto seek the help of waste haulers in the locality to manage the waste produced on-site. All residual produce has to be separated according to their impact on the environment and disposed of suitably. This will minimize the carbon footprint left on-site.

Bringing in only a sufficient quantity of raw materials is a great way to manage waste onconstruction sites. Many commercial construction contractors are growing more conscious ofmaterial wastage.

Prefabricated Materials

Prefabricated materials are ready-made resources for the construction of your home. They tend tobe sustainable alternatives to conventionally constructed ones. They take up almost 70% less energy to be manufactured. They can reduce the production of waste too. By reducing the burden of the production process, a construction contractor can also focus on the efficiency of construction.

Prefabricated components can also be reused and recycled. Transporting finished goods via trucks is a more environmental-friendly option as opposed to transporting waste from manufacturers toworksites. This can effectively reduce labor costs too!

Water Conservation Methods

Saving water is an important aspect of ecological conservation. During construction, you can makesure that your home is designed in a way that saves water without excess wastage. Leak detectionsthat are regularly carried out can prevent water wastage to a large extent. In addition to this, you could install pressure valves to reduce the flow of water in showers and toilets. The pipes and similar materials used for construction are also important. Your contractor should use durable ones.

Even during construction, it is important to ensure that water isn't wasted on account of theprocess. The best way to do this is to install a meter to record water usage and cut it downaccordingly. Greywater plumbing systems can also be installed.

Electrochromic Smart Glass Installation

These are glasses that shut out the heat radiations from the sun during summer. Installingelectrochromic smart glasses to your windows will keep your home cooler. They use electric signals to charge the windows and eventually alter the severity of the solar radiation that falls on them.
With a reliable construction contractor to guide you through, you can design this in a way that it gets built into your home's control system. This way, you can determine how much heat it should block.

Electrochromic smart glasses can help you save on air conditioning and ventilating costs. Although this is a technology that is still in its developing stage in the construction industry, it is fast growing into becoming a favorite among the construction companies in Hyderabad.

Self-Sustainable Homes

Your home can provide for itself! Perhaps the best aspect of sustainable building construction is the provision to build homes that are self-powered. This is part of the zero-energy construction trend in sustainable construction. By using energy-efficient alternatives, your home can generate enough power to support itself. By installing solar panels over your home facing a sunlit area, you can even direct the surplus energy to the power grid!

Solar panels are growing supremely popular in India with many houses resorting to this brilliantalternative to save energy and money. With a little investment, you can save the earth and yourpocket in the years to come.

Conclusion

With the help of the right construction company, your home could be made in an environment-friendly manner, without hurting the earth one bit. If you are looking for a well-experiencedconstruction company in Hyderabad, reach out to WehouseHome construction today and start planning on your sustainable home.

There are many ways in which you can cut down on the environmental impact your homeconstruction could have. Take the initiative to make a change with Wehouse- Home construction!