Home Building Contractors
Are You in Search of Home Building Companies?
Wehouse is a Fast Growing Construction Company in Chennai
Do you often think - who are the best home building contractors near me? Wehouse is different from all other home building companies in Chennai.
Wondering how?
Wehouse is a tech-powered construction company that happily takes up residential and commercial construction projects.
We ensure 100% customer satisfaction. Most importantly, we don't rush you. You can take your time to decide on a plan. We will stand by you patiently as you come to a reasonable conclusion.
While choosing from the many home building companies in Chennai, you need to ensure that you pick a trustworthy one.
Wehouse can serve as your savior!
With many construction companies in Chennai, you might wonder why you should choose us and what makes us unique?
Let us make a fair comparison of the services offered by a general construction company vs Wehouse.
What do General Home Construction Companies Offer?
Most home construction companies facilitate construction services like - design, building, and renovation. Here is the general scope of services offered by them -
1. Define a plan to work with after land inspection
2. Physical tracking of the progress with a supervisor on site
3. Lack of a definite checklist
4. Occasional quality checks under your presence
5. 80% risks of hidden costs
6. Delay in completion (for six months on an average)
7. No refunds or reimbursements for the delay
8. No warranty for the construction
9. Vague quotations that fluctuate according to their preferences
What Makes Us Unique?
Wehouse is a rapidly growing construction company in Chennai that delivers top-notch quality services on a tech-enabled platform. We have successfully delivered hundreds of construction projects in Hyderabad and achieved 100% customer satisfaction. Here is what makes us unique from other construction companies -
1. Inspection of land and scrutiny
2. Multiple meetings to finalize a plan and design most compatible with the land and your budget
3. Definite quotation and estimated cost; transparent detailing
4. Flexible pricing models according to your needs
5. E-monitoring of the progress of the work during and without the presence of a supervisor
6. Numerous quality checks and routine inspections
7. No cost overruns and hidden expenses
8. No delay in completion
9. Provides insurance and warranty to the finished home of your dreams
10. A panel of experts to stand by you throughout the whole process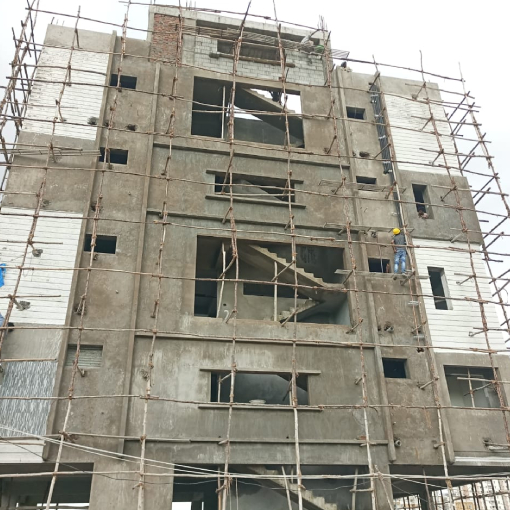 Wehouse is known for providing one-shop-solution for all your construction needs. With us, you won't have to worry about the following intricacies.
● Material & Building Specifications
Wehouse is 100% transparent about the quality of materials used. We have no hidden charges.
We use only the best raw materials for construction. No compromises on quality.

● In-house Architects
Our architects won't leave you midway. Your satisfaction is our priority. We ensure that our team stays with you until the very end. Our architects will be at your constant beck and call, answering your queries.

● Trusted and Reliable
Wehouse only provides genuine, reliable and 100% trusted services. If you face any issues after construction, we are always there to help you. Wehouse is only a call away. We indeed are the best home building companies in Chennai.
Are you still wondering - who are the best home building contractors near me in Chennai?

Reach out to us with your dream today!