Local Construction Companies Near Me
The Best Local Construction Companies Near Me? Here's Your Answer!
There are a million construction companies in Chennai to choose from. If you are considering building your home, it is natural to feel confused about choosing a reliable builder. Wondering who the best local construction companies near me are?

There are reasons why our answer to that question is Wehouse!
Why Choose Us?
Wehouse is one of the best home and commercial construction companies in Chennai. There are many factors that set us apart from our competitors.

We are redefining construction each day. We bring your imagination to life by manifesting your dreams into a home perfectly custom-made for you and your family. This web space is a one-stop solution to all your construction needs.

Wehouse can supply online and offline assistance to you. We are just a call/message away. Our experts are happy to offer clarity to all your doubts.

This is how we revolutionize construction.
1. We make use of necessary resources, including bricks and cement without compromising on quality or going overboard with the budget. We follow this up with the last touches of construction by using viable tiles, paint, etc.
2. We make sure to use low-maintenance, but high-quality construction material for long-term viability and durability. This helps to cut down on costs in the long term.
3. Wehouse prioritizes sustainable building. This means we are open to using reclaimed building materials to make stairs and similar parts of your house.
4. Wehouse has a viable brigade of buyers to rely on. By comparing market prices, we are in a position to negotiate reasonable prices. This means that your budget will not be affected negatively. We ensure that you receive only the best from us!
How are we Different?
Wehouse is one of the best local construction companies in Chennai because we use technologically-advanced solutions for construction. This is how we maintain our difference in the market.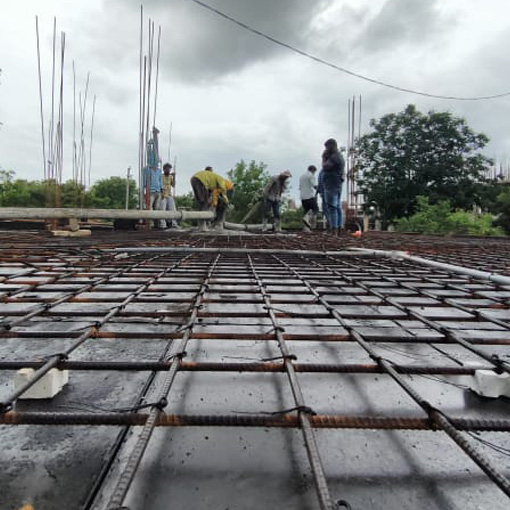 ● Building Materials
Wehouse promotes the use of safety-centered and economically viable building materials. We ensure that we brief our clients about the kind of materials we use before we commence construction. We don't go forward without your approval.

● E-Monitoring
Wehouse has e-monitoring surveillance services. This reduces the risks of human error. We offer you access to 24*7 video surveillance and supervision of the work site.

● 3D Projection
After we decide on a plan for your dream house, Wehouse makes a 3D manifestable of the same. This will give you a clear picture of what your house will look like after completion. Our method is extremely helpful for you to decide on changes before construction. Eventually, such fool-proof planning will reflect in a comfortable budget.
Are you still wondering who the best local construction companies near me are? If you still haven't found your answer, maybe a meeting with Wehouse can help. Call us today!