House Construction Contractors
Find answers to your queries with the best house construction contractors in Chennai
Have you ever felt overwhelmed at the thought of building a home? How many rooms should be there? How many storeys should it be? Does it need a lawn? Does it need a pool space? Or a porch? Garage? It is rather overwhelming, isn't it? That's a lot of decisions to make!
Here is where the best house construction contractors like Wehouse step in. We make construction fun and enjoyable. Without compromising a second on quality, we ensure that you have a comfortable time building your home with us.
Why Wehouse is the best construction contractors in Chennai?
Technology is the way forward. Wehouse has religiously followed through with each construction with digitalized supervision. We e-monitor our progress and let our clients have access to the same.
Wehouse maintains a good and consistent association with South India's tried and tested engineers, architects, interior designers, and contractors. This house construction company is everything you have been looking for. With a core team of professional and passionate workers, Wehouse is revolutionizing the construction industry.
Residential Construction
Building shelters across Hyderabad, Wehouse has launched itself into the construction space in Chennai now. We stand out amongst all house construction contractors in Chennai. We can help you build a home by putting your ideas and thoughts into a 3D design. We have digitalized the complete construction process.
Your plan will manifest before your eyes even before we lay the foundation. This will help you make amendments and change plans at the onset. This way, Wehouse builds a paradise on the earth in which you can live peacefully. Our residential constructions across Hyderabad are proof of the same. We offer robust designs, the best space utilization, energy-efficient plans, and a fun environment.
Interior Design
Wehouse also accommodates top-notch interior designers. They are capable of delivering just the right finishing touches to your independent house or a residential complex. Our house construction contractors focus on making the insides of a project as magical as nature itself.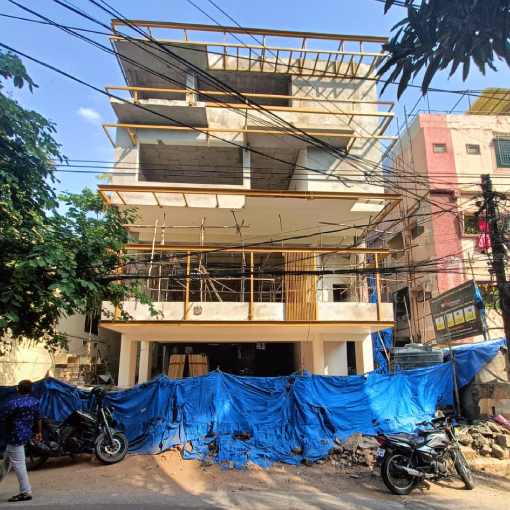 Our interior work plan will define all the key aspects including overall budget, timing, deliverables, and resources. We present various plan to our customers and begin the implementation process, once the plan is finalized by the customer. From beautiful modular kitchen to complete interiors, we are the ultimate destination in Chennai for your home.
In-house Experts
Wehouse has a professional team of experts who have been in the construction industry for many years. Their experience can help you make the right decisions. By meeting with them, you can learn about the latest innovations and sustainable alternatives in construction.
We promote clients to meet with our experts a few times before starting the construction process. This can help you get a clear picture of the project before investing. Our team delivers only the best quality outputs.
In-house Experts
Reach out today. We are the best house construction contractors in Chennai. With just a call, we can tell you what we can do for you.