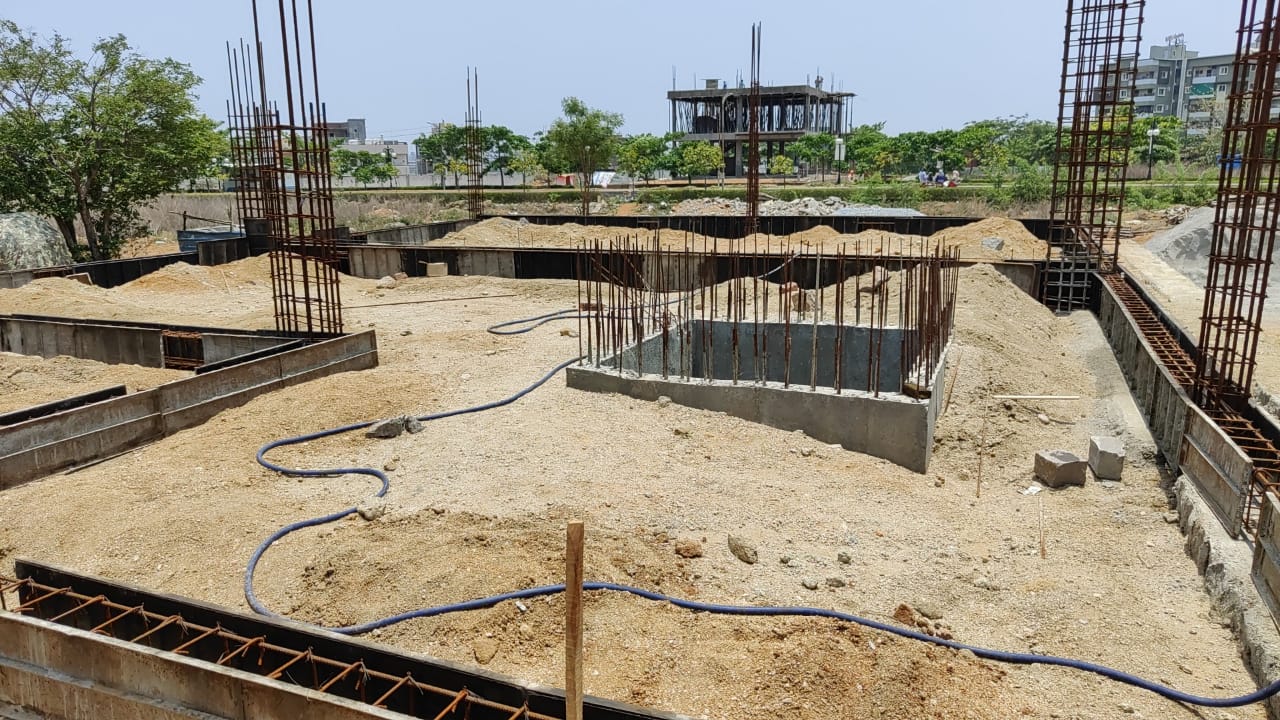 Top 5 Home Construction Management Practices for 2022

2022 is going to be a rejuvenating year for the construction industry. After all the setbacks they faced during the pandemic, commercial construction companies in Hyderabad are gearing up to kick start this year with many new trends and techniques. The construction scene is only going to get better, more efficient, and technology-centered.

With construction costs on the rise, commercial construction companies and contractors are looking for better ways to manage the process. This has led to the rise of many innovative ideas in the industry.
Wehouse - Home construction (formerly known as Hocomoco) follows the best construction practices to easily complete your project. The following are a few Construction management practices that you should look out for in 2022 if this is the year you decide to build a home.

Technology-centered Construction Practice

The E-Monitoring facility that Wehouse proudly presents is an instance of how far technology has begun to influence conventional construction practices. Many innovations can be easily incorporated into your project with the help of technology. With the necessary assistance from technology during the pandemic, the construction industry has begun to be transformed.
The newest trends in technology like Augmented Reality and Artificial Intelligence can be utilized on worksites today. Wehouse- Home construction's E- Monitoring system allows 24/7 surveillance of the worksite. It also delivers the images and videos from the site live, in addition to helping commercial construction contractors generate reports easily.

Sustainable Buildings

Green construction is increasingly becoming popular in the construction industry. People have begun gravitating towards the idea of a sustainable home, built on an environmentally-responsible scale.
Eco-friendly construction methods are slowly coming to the mainstream.
Usage of renewable energy sources, and cutting down costs by avoiding the overabundance of materials are ways in which commercial construction companies are ensuring the safety of the environment. Supplementing conventional materials with prefabricated ones is another way. These methods can lower your home's carbon footprint and be of great value in the time to come.

Project Management Tools

Picking off technological influences, we can easily conclude that this year's greatest change would be the development of construction management software and tools. Wehouse- Home construction Project Management Tool is an instance of the same. You can use Virtual Reality to visit the worksite of your home undergoing construction without moving a muscle.

An efficient project management tool can estimate the requirements of material on-site beforehand. Additionally, it can also oversee the risks of cost overruns and avoid such potential pitfalls. With the assistance of such management aids, constructing your home can become a memorable experience. Also, this tool contributes to saving a lot of money, by anticipating risks and planning accordingly.

Modular Components

The modular construction practice has been in vogue for a while now. Prefabricated construction, or off-site construction, is a method in which modular buildings may be built in controlled conditions to be delivered to the plot where your home stands. Components of a home may be built like this. You can also choose to build modular homes where all the parts of them are prefabricated.

Modular construction is already a big thing in different parts of the world. In the year 2022, it will grow bigger in India to be more viable and economical. Commercial construction companies prefer modular construction because it ensures better safety for employees.

Better Communication Systems

More often than not, the construction of a home may be prolonged due to the lack of unity between the different departments involved in the process. Communication has become more important than ever during the pandemic. Remote supervision has become the norm today. Therefore, the importance of transparent communication has only risen.

Efficient internal communication between the various departments and teams working on a construction project is vital for the success of the industry this year. Recurrent reports, updates, minutes, progress sheets, etc. need to be exchanged to maintain transparency between the commercial construction contractor, the client, and others working on the project. Commercial construction companies in Hyderabad are gearing up to improve their communication channels this year to keep the dynamic on worksites alive and positive.

Conclusion

2021 was spent in turmoil. However, the construction industry in Hyderabad is better prepared to face the setbacks in 2022. Therefore, with the clever use of technology and prioritized building, you can build your dream home in no time.

The most crucial aspect of constructing a home is the builder that you choose. Not many commercial construction companies offer such a wide variety of plans that suit your needs as Wehouse- Home Construction does. Therefore, do not hesitate to reach out to Wehouse- Home Construction to start planning your home. With an expert team's supervision and technological advantage, you are sure to enjoy your journey with Wehouse!