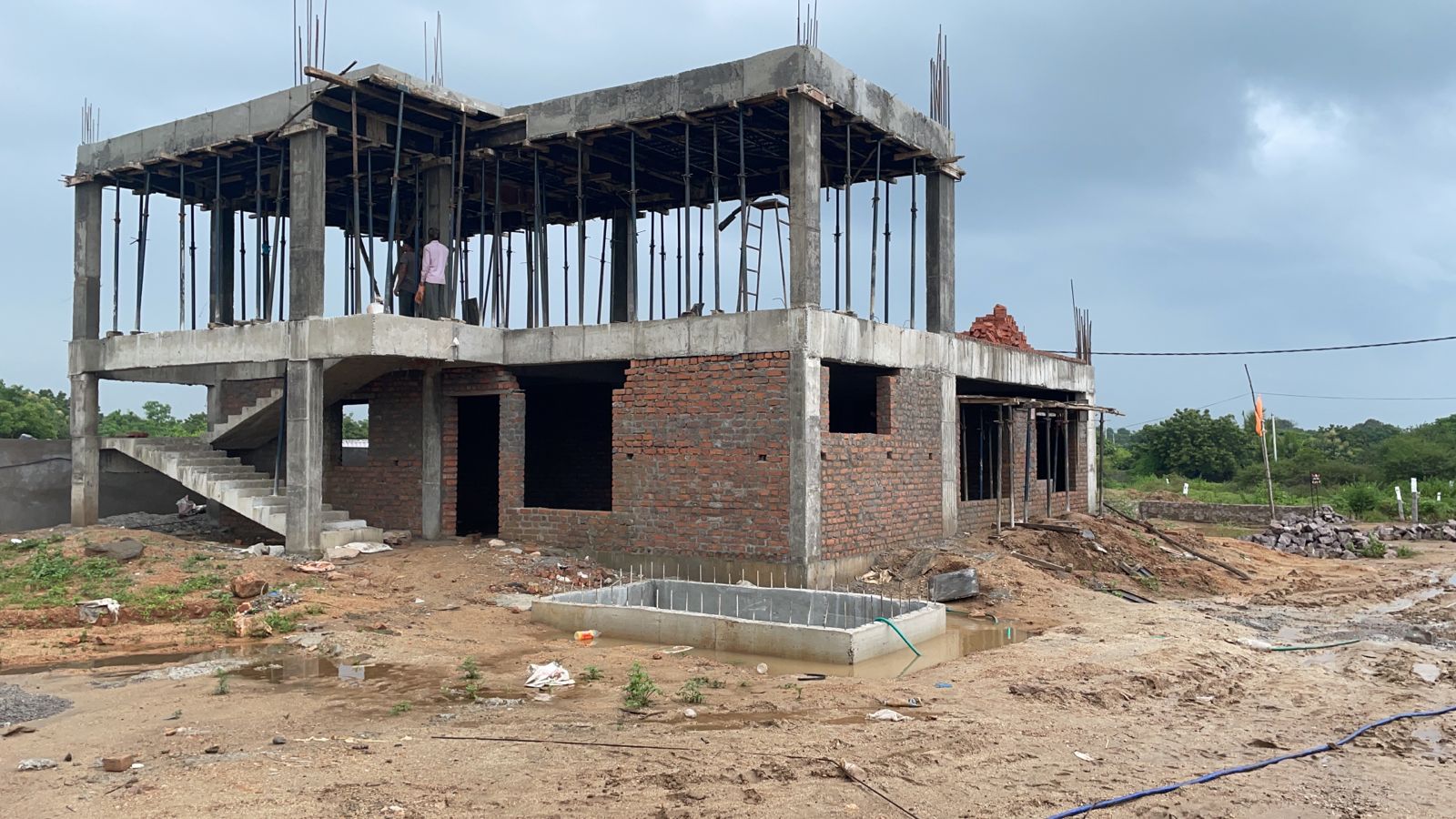 Home is one of the largest investments that a person makes. Most people spend lakhs and crores of rupees in finding their perfect home. There are several factors to consider such as - the right location, market trends, taxes, price, etc. Besides, homeowners have their own set of preferences that fulfil their needs.

When you think of purchasing a home, there's always confusion about home buying vs home building. The entire process of 'Dream Home' involves several important things. One of the important things is to decide whether to build a house or buy an existing house.

Well, each of these two has its advantages and disadvantages. In this post, we will help you understand the pros and cons of buying a house vs building a house.

Should you build a house?

The convenience you get with building the house will not come with buying a house. There are several factors to consider such as – finding a reliable home builder, choosing an appropriate land, financing, and loan, planning the structure & architecture, getting various legal permits, and so on. But, if you take the help of a reputed home builder in Hyderabad, then there is nothing easier than building a house in Hyderabad.

There are many advantages of building a house. You can choose your preferred design, flooring, wall designs, structure, kitchen style, etc. Above all, building your house gives you the satisfaction that cannot be matched. Here are some of the pros and cons of building a house –

1) Complete control over the construction project
2) Customized the architecture and structure
3) Modern designs that meet your lifestyle
4) Energy-efficient, sustainable and climate-friendly homes
5) Cost-effective and flexible budget
6) Less maintenance cost in the long run
7) Improved amenities and better resale prospects

For some, building a home is more stressful. Hiring a professional home builder can help you move forward quickly and ensure a smooth process.

Should you buy a house?

There are some advantages of buying a home that is already built. The key advantages are cost and convenience. All you need to do is browse multiple real estate portals, pick a suitable property and make an offer. You can also hire a reputed real estate agent to streamline the entire buying process.

The most compelling reason to buy a house is convenience. This is the best option for people with strict timelines. However, you need to ensure that the existing home is in perfect condition and has exactly what you want. If you are thinking of buying a house, you must be aware of the below pros and cons –

1) Lesser waiting time on construction
2) More options from reputed builders
3) Multiple options to renovate the house
4) Less energy-efficient and more maintenance issues
5) Compromise on floor plan and architecture

Advantages of building a house over buying a house

Well, most homebuyers end up spending a lot of time and money on searching for their "Dream Home". Location, price, market trends, condition of the property, and reputation of the community are usually considered when buying a house. However, it is pretty challenging to find a home that fulfills your requirement and is in perfect condition.

Unless you find a home that has exactly what you want, you will have to spend additional money on repairs, renovation, landscaping, decorating, and other elements. When you include these expenses, the overall cost will go higher than the cost of building a home.

Building a house is the best way to create a living space that is perfectly suited to your lifestyle. Whether you want accent wall ideas for your bedroom or a solar-powered garden for sustainable living, you are the boss. Everything is under your control.

Designing and building your own home allows you to adopt an eco-friendly and energy- efficient approach. Implementing as many sustainable solutions can be the best advantage of building your home. By applying a sustainable eco-friendly approach, it is possible to save a large amount of money in the long run.

Bottom Line

Want to build your own living space? Talk with an experienced home builder in Hyderabad who will help you decide if buying an existing home is more beneficial than building a house.

Wehouse - Home Construction (formerly known as Hocomoco) is one of the notable tech-driven home construction companies in Hyderabad providing house construction services and interior designing in contemporary and vintage architecture styles. We provide end-to-end services including-property sourcing, property verification, house construction, property valuation, rental management, and more.

We use top-notch technical designs and state-of-art technology solutions with a specific focus on detailing and material. We comply with the best practices and stay updated with the latest advancements in the construction industry.

Get in touch with us to discuss your construction project today!