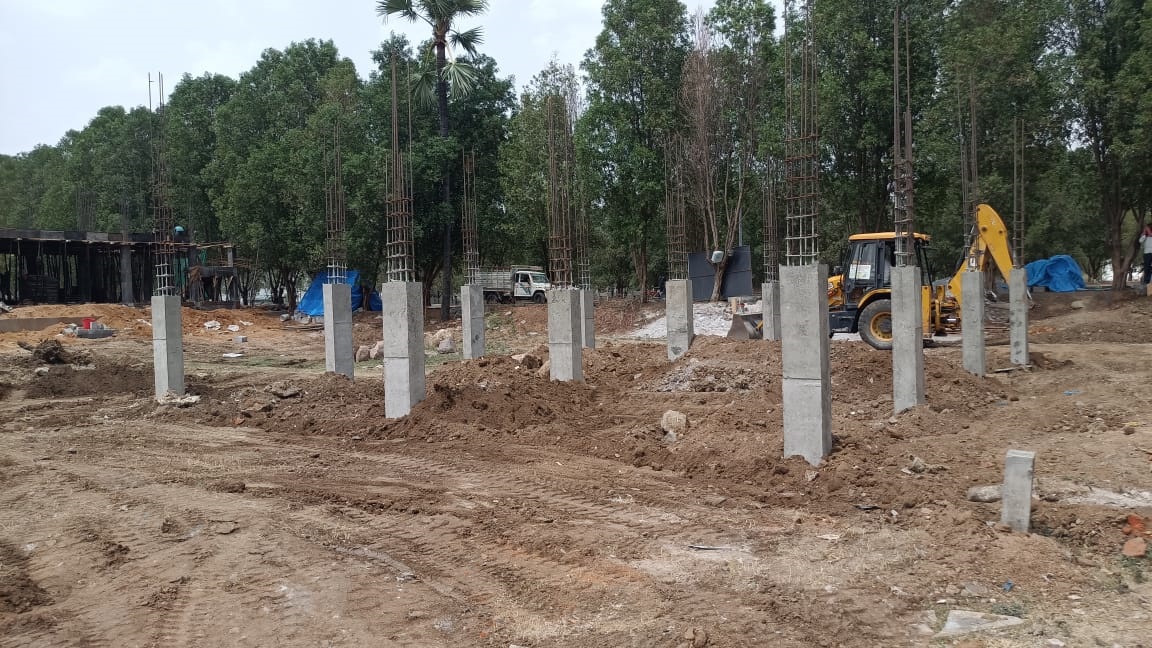 With many
construction companies in Hyderabad
, it will be easy to pick the best with the right tips and get the most out of their services. If you are looking for the
best construction contractor in Hyderabad
, contact
Wehouse
Home Construction (formerly known as Hocomoco)
to schedule an appointment.
Constructing a new home is an exciting process that involves a lot of time and money. You need to ensure you have the required resources to build your dream house. Hiring a professional construction company can be one of the vital steps in attaining your dream home.
When it comes to residential or commercial purposes, you can find a professional construction company in Hyderabad that caters to your needs and desires. Let us take a look at some of the benefits of hiring home construction contractors in Hyderabad –
Customer-Centric
Independent home contractors in Hyderabad ensure that their work meets the desired requirements. With an independent contractor, no one package or solution fulfills everybody's needs. They provide customized services and are always ready to make strategic modifications for the benefit of the project. Additionally, they keep their clients informed during the construction and ensure everything is handled carefully.
Accurate Pricing
You can always expect a fair estimate of the project by working with a professional construction company. Most independent contractors have connections with the biggest suppliers who provide the material at lower rates. It ensures the project stays within the budget and completes on time. Moreover, you will have complete control over the budget allocation. Professional contractors are a source of regular construction projects, as a result of which they charge less.
On-Time Delivery
Construction projects often span from months to years. Sometimes, unforeseen circumstances like- lockdowns, poor weather, and natural calamities could slow down the project's progress. A professional company that has delivered dozens of projects would understand how to manage most setbacks and meet deadlines. In case of any circumstance such as – late inventory supply, lack of resources, unforeseen climatic conditions, etc. - they would know what to do. Moreover, they have pre-established relationships with sub-contractors – which helps them avoid expensive delays to ensure the project completes within a reasonable duration of time.Liability Protection
Independent construction contractors understand that working on a project might be dangerous. They will be prepared to handle unexpected incidents with basic liability insurance. Additionally, they provide risk coverage to all their workers to compensate them against accidents while constructing a house. The house owner will not be held responsible or liable for any accidents occurring on your project site.
Permit and License
Construction work requires applicable licenses and permits – based on the type of construction project. When you hire a professional home construction contractor in Hyderabad, you can sit and relax without worrying about the paperwork. They take care of everything like – permits and licenses to make sure your building is compliant with the law. They know all the documents needed to present to the authorities before working on your project.
Bottom Line
When it comes to constructing a house, hiring professional building contractors is always the best option. From planning to designing and construction, they offer all the services you need. If you are dealing with financial crunches, don't be disheartened. They efficiently manage the resources and provide you with the best out of your budget.
Wehouse- Home construction is a professional construction contractor in Hyderabad that you can trust to get the job done right. With a tremendous reputation for custom home building and restoration, we can help you bring your ideas to life. As a reliable home construction company, we employ skilled contractors who offer a quality experience and fulfil your dream of having your own house.
Want to discuss your construction project? Get in touch with us!