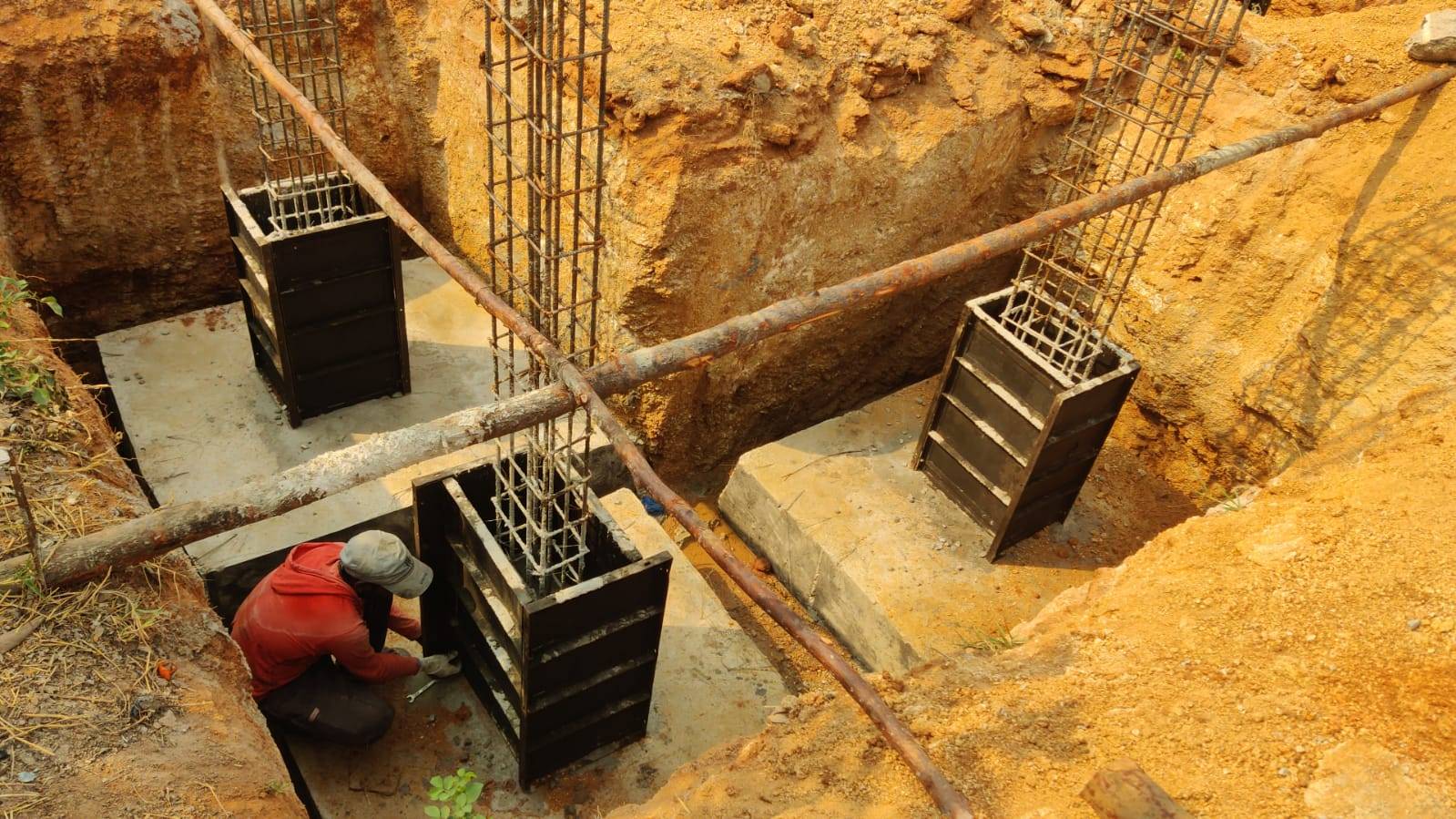 The journey from planning to build a home to erecting it on the ground is a tiring and long one.
There would be many hurdles in between and there is no way out but to confront them. Reliable commercial construction companies generally develop quick solutions to similar issues. That is why you should ideally seek assistance from a reliable construction firm like Wehouse - Home Construction (formerly known as Hocomoco)
If you are wondering what are the possible obstacles that you would face while working on your dream home, this blog is for you.
Everything between visualizing and execution is prone to high risks. An efficient construction contractor would be able to identify, analyze and manage challenges and risks effectively.
Take a look at the following possibilities of risks during construction.
Miscommunication is the worst enemy for everything that requires teamwork. The construction industry is not exempted from this. To streamline workflow in the most effective way possible, a home construction contractor would have to ensure transparency between all departments.
Effective communication does not simply mean putting the message across. It is also about time. A solid communication system shall be quick in transferring messages. Else, this could lead to disputes between the client and the teams of workers.
Overcoming it: Clear communication between the stakeholders of a construction process and its contractor is key to successful and hassle-free execution. It is important to get messages across immediately to ensure that there are no loose ends. For this, the commercial construction company that you choose to build your dream home should offer professional service. They should be responsible to deliver messages across teams to ensure transparency and stick to the schedule.
The key to finishing a construction project on schedule is to constantly track its progress and do the needful at the right intervals. Inefficient tracking is one of the biggest pitfalls your construction process could fall into.
Without tracking the progress of the workforce, the utilization of the raw materials and safety measures cannot be analyzed properly by a home construction contractor. This would effectively lead to the failure in quality maintenance and could also go over budget.
Overcoming it: With Wehouse- Home Construction's Digital Tracking services , you can virtually track the progress of construction 24/7. This is an all- encompassing solution to all your tracking needs. You no longer have to send the contractor or supervisor to the site every day. Instead, the cameras installed at the site can deliver improvements to you in no time. This technology also allows commercial construction companies in the world to look out for malpractices, theft, and safeguard the well-being of labourers.
There would be few construction experiences that have not met with a delivery delay. Delivery delays can prove to be heavy on the pocket as they may lead to the project being pushed beyond the estimated schedule. They usually occur due to a lack of proper communication between teams.
Many commercial construction companies fall victim to unprecedented delays, compromising their reliability. Eventually, this could lead to cost overruns as well. The longer a construction project goes beyond its estimated conclusion, the harder it would be on the client. Overcoming it : The best way to overcome delivery delays is to communicate efficiently. Multitasking is an important skill to master as a home construction contractor may have to juggle many balls together. With a reliable construction company backing you up, you would not have to worry about delivery delays. Even during instances of material shortage, a well-prepared construction company would have a backup plan. The most important thing to do is to consider a firm that keeps its deadline promises.
A heavy work environment like a construction site is, most definitely, prone to safety hazards. There would be many labourers working tirelessly for long hours on a worksite. From lifting heavy metals to working under the heat at high altitudes; the construction process is no cakewalk. Therefore, a construction site also needs to be extra vigilant about ensuring safety.
Safety hazards can be catastrophic to employees, the construction company, and the client. When workers feel that they are protected on site, they tend to display more dedication as well.
Overcoming it: To have a well-trained workforce is a start. It is important to ensure that everyone on the site, including the beginners, is well aware of the risks and preventive measures involved in their job. A home construction contractor shall ensure a safe work environment by keeping steady surveillance on the site. Safety protocols and first aid shall be availed at all times. With a reliable construction company to back you up, this need not be a task!
We are finally addressing the elephant in the room. Budget is perhaps the biggest hurdle to cross when planning your new home. No matter how much you try to keep it within your estimate, there are chances that it will turn out unfavorably.
Budget shortfalls, miscalculations, and material wastage can lead to unprecedented changes in the set budget. When you finalize a construction company to build your home, you should also ensure that they stick to their initial quote no matter what.
Overcoming it: The best commercial construction companies in Hyderabad, like Wehouse- Home Construction, assure you 100% no cost overrun. This policy makes the firm a dependable choice. Additionally, Wehouse- Home Construction
also offers tailored quotes that suit your budget. There is no sense in sticking to rigid pricing models and the easiest and most convenient thing to do is, to be frank about all constraints.
If you are ready to customize your home with Wehouse- Home Construction's technical and technological brilliance, don't wait up to reach out. Let us get sketching today!