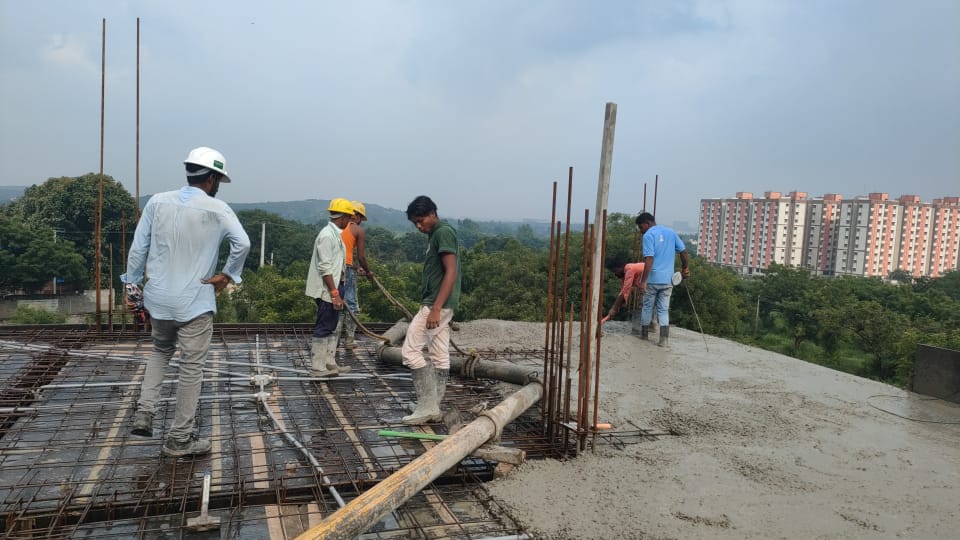 Tired of Routine Residential Constructions – Welcome Trendy Techniques and Designs at Wehouse.
A good residential construction is not always associated with visually appealing designs and models, but is complemented by processes standing the test of time.
Wehouse known as Hocomoco, stands as one of the
top 10 Residential Construction companies in Hyderabad
.
The expert construction as well as the monitoring services help the company stand unique compared to other construction companies. The plans, models and designs (interior or exterior) used by the company are thoroughly exceptional and genuine. The clients who have let their dreams come true with the help of the company have witnessed an amazing and ever cherishing journey for the lifetime.
Trendy Designs and Techniques at Wehouse - HOW?

Expert work process – The services at the company are taken up by the professionals. The level of experience and the knowledge they hold regarding the services they take up has been witnessed in many successful delivery of projects. The engineers, architects, designers, contractors hold on to novel practices and go with the trendy techniques for house building.
Customised Designs for Clients – The first priority is given to the requirements and desires of the client. The experts then suggest different techniques and models of construction provided by the company. After a thorough discussion, a customized plan and design is prepared for the client. The particulars and the process is also explained before finalising the quote and signing the contract for the project.

Technological boon - Technology implemented at all levels of construction makes the process as well as the final product more appealing and lasting. It is definitely not a choice but a necessity. The processes like communication, documentation to designing and planning, everything is taken care of with technological support. It definitely complements and promotes the construction practices.

Visually appealing Designs – The people these days do not want to continue the legacy of routine. They want to incorporate new designs of construction. Beauty not only holds the eyes of the beholder, but also captures and elevates the hearts of people. So, beautiful infrastructure, smart designs, greenery around, sections well allocated for pets and parking, colourful patterns of walls and floors define and elevate our perspectives better.

Budget friendly Constructions – The hard-earned money of the clients never goes in vain, if they seek the support of the company for their Home constructions. The building contractors take care of the cost estimation processes, eco-friendly practices and especially low wastage of materials. They take up sustainable processes by using renewable resources. Thus, it leads to reasonable costing of construction.

Therefore, the company goes out of the way fostering the trendy techniques of construction, which is of course the need of the hour.

So, if you are in search of a smart or a beautiful home, come to Wehouse.
The only platform where you find beauty and quality together in the process of construction.