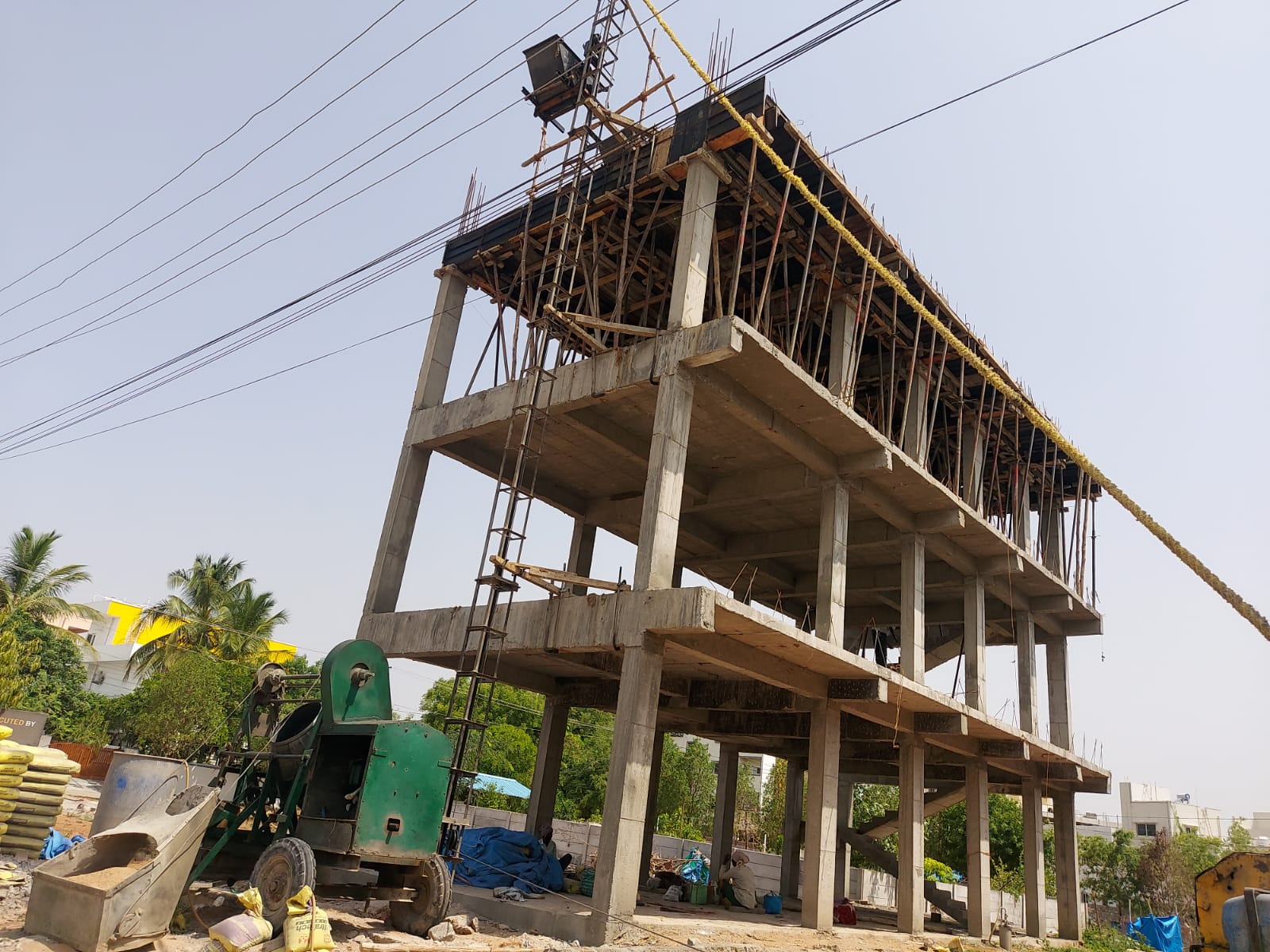 Why is Remote Monitoring Essential for Every Construction Site?

Like everything else that has been transformed in the pandemic, the construction industry has also resorted to technology to combat similar constraints. The growing popularity of remote construction monitoring is transforming the process of building a home.

Although reputed construction companies had already been enjoying the privileges of remote supervision, the pandemic has forced even home construction contractors to adopt remote construction monitoring. Many professionals are compelled to ensure a smooth workflow remotely while laborers continue to work on sites.

The most important responsibility of a residential construction contractor is to monitor the progress of construction and make appropriate changes and alterations as situations demand. With the advent of the pandemic, supervision has become a mammoth task.

Read on to find out how remote construction monitoring is growing into one of the most important aspects of the construction industry.

What is Remote Construction Monitoring?

There are only a few areas that technology has not made easy to work with. It can now help you supervise the construction site of your dream home without being physically present at the site. Home construction contractors often use this technology, which encompasses the following elements.
GPS Tracking
Cameras
Alarms and Sensors
Data Analysis Software
Monitoring Console
A Dedicated IP Address
There is more to remote construction monitoring than simply being able to oversee work progress remotely. Contractors and engineers can extend this technology to avoid theft, ensure safety in the worksite, and conduct quality checks.

Benefits of Remote Monitoring Construction Sites

Supervision of progress on a construction site always yields good results and perfection. With remote monitoring, a contractor can monitor progress 24/7 virtually. It also has the following advantages.

Controls malpractices:

A home construction contractor can decide where to install sensors, cameras, and/or alarms to avoid possible theft or other malpractices. This will ensure the democratic distribution of raw materials and safe construction.



Monitors multiple sites simultaneously:

The biggest advantage of remote construction monitoring is that it allows contractors to supervise different sites at once. They would not have to physically go down to each site to organize the workflow. This is an effective alternative to human labour.



Makes the best use of your budget:

With remote monitoring, a home construction contractor can ensure that the workers are making the best use of the budget allotted for the construction. They can also control the hackneyed usage of raw materials and maintain consistency during the completion of the project.



Overnight monitoring:

Your site would need to be supervised even if no labourers are working. This includes nights and holidays. With remote monitoring, you can ensure that your raw materials are safe on-site even if they are inactive.



Insurance:

Insurance firms would have better confidence in projects that are consistently monitored. If they realize that you take extra measures to protect your resources, assets, and employees, they are more likely to permit insurance.



Health and wellbeing of workers:

Consistently monitoring workers on a site not only ensures that they are always productive but also safeguards their health and wellbeing. Home construction contractors can avoid on-site accidents with remote monitoring.



Cuts down on downtime:

Every extra day you spend on the site can be heavy on the pocket of a client. By avoiding outages of raw materials and necessary resources, you can reduce the chances of unwanted delays in construction completion. With remote monitoring, supervisors would know beforehand about material shortages and other requirements, thus avoiding downtime.



Easy communication:

Building your dream home demands transparent communication between the various departments involved. A contractor will have to ensure that every department is on the same page in all instances. Remote monitoring can facilitate easy communication as managers can share onsite videos easily and schedule emails between all departments.



Avoiding equipment damage:

Supervision is always good. Remote construction monitoring can ensure that the contractor is immediately informed about equipment damage, if any. This helps to develop faster solutions.



Productivity monitoring:

Perhaps the most important advantage of remote monitoring is the assurance of productivity from labourers. A home construction contractor can make sure
that his/her workers put forth their best efforts to build your home while remotely tracking them.

Conclusion
Remote construction monitoring can help commercial construction sites and home projects track progress easily. Everything from generating a progress report to instilling necessary changes can be managed better with a remote monitoring system.

With more contractors normalizing this technology, remote monitoring is becoming the next big thing in India's construction industry. In no time, this technology will become the norm in the industry.

Wehouse Home construction (formerly known as Hocomoco) offers a wholesome remote monitoring service during the course of the construction of your dream project. We offer you the service to track the progress of construction from any device of your choice, no matter how far you are! This can ensure transparency between clients and contractors as well. All you need is an active network connection on your phone!